Hi,
I just downloaded ActivityWatch and am trying to get started with the application. I have Windows 7. I downloaded the latest release from Github and extracted the .zip. I double-clicked the aw-qt.exe, and I have a A/W icon in the system tray.
If I left click that icon, nothing happens, if I right click that icon, I get the following menu from the Activity Watch icon: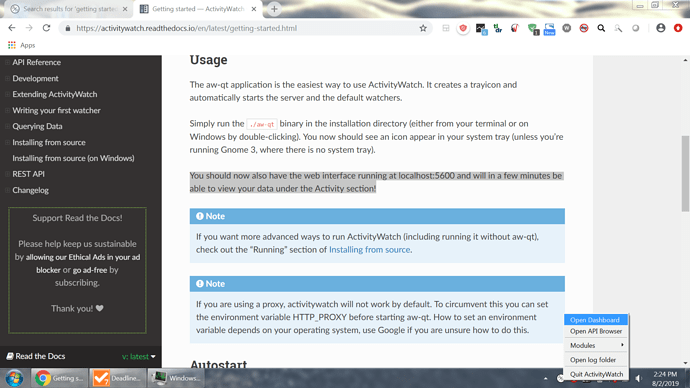 Clicking "Open Dashboard" does nothing.
Clicking "Open API Browser" does nothing.
I would say the highlighted section of text in the previous screenshot is where the installation process is breaking down for me.
How do I even access the named "Activity section?"
Am I missing a step or doing something wrong? I'm not a programmer or Windows power user by any means.
Thanks.