Hello,
I've set up ActivityWatch and installed aw-watcher-web extension on Firefox. I can see the data in the bucket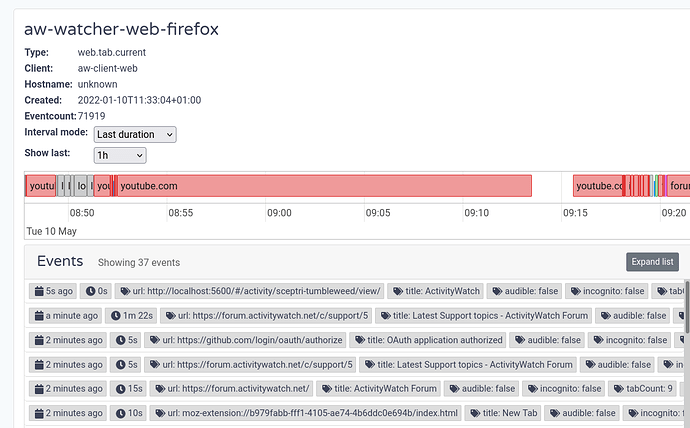 But when I look at Activity/Browser, it shows "No data".
For the record, I tried installing the extension on Chrome, and it works without any problem.
I am running v0.11.0 version on Linux, and openSUSE Tumbleweed on Wayland.